^
Sceglimi perché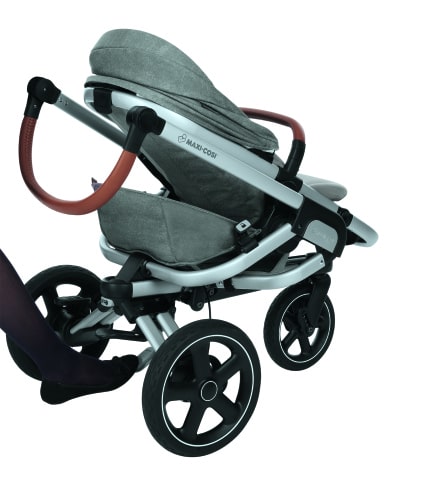 Hands-free folding system
You will love our Nova's hands-free folding system! Just press the magic pedal with your foot and watch the stroller fold by itself in seconds.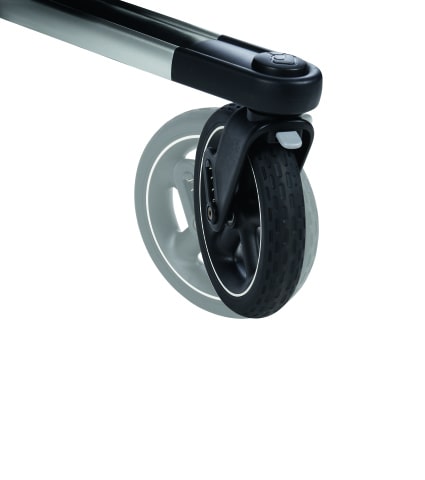 All-terrain wheels
All-terrain, shock absorbing wheels provide excellent suspension for smooth journeys over any obstacles.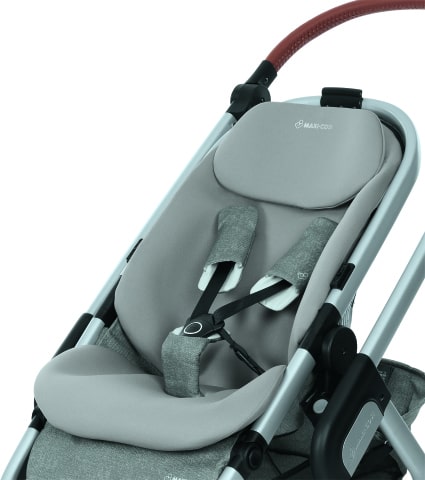 Ultra-padded seat
The Maxi-Cosi Nova pushchair features a large ultra-padded seat that cocoons your baby in comfort anywhere you go.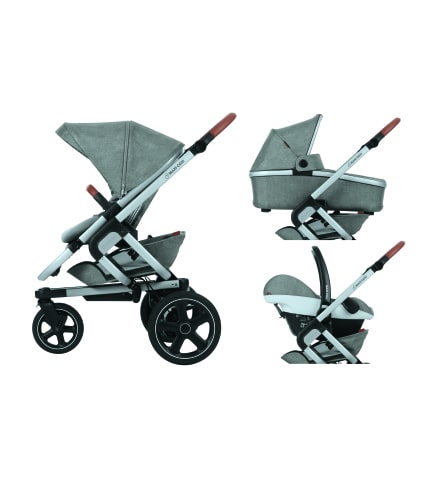 Flexible travel system
For your baby to use it from birth, remove the seat unit and in just two clicks, snap on the Maxi-Cosi Baby Cocoon, a compatible car seat or carrycot.
Descrizione del prodotto
Discover the wonders of the outdoors with your little explorer in the Nova! Thanks to its hands-free folding capability, protective inlay, all-terrain wheels and premium design, Nova brings together flexibility, comfort, safety and style all in one!
Discover the wonders of the outdoors
Are you looking for a pushchair that you can take on smooth strolls across all surfaces while keeping your baby totally comfortable? Our Nova pushchair is what you need!
With this smart crossover pushchair, you and your baby can discover the wonders of the outdoors in comfort.
Your little one will love its large ultra-padded seat and how it allows them to stay comfortable and cocooned at all times.
No matter where you go – countryside, city or mountains – our all-terrain pushchair guarantees you and your baby a smooth ride thanks to its all-terrain shock absorbing wheels and puncture-proof tires.
We know convenience is also about folding and unfolding your pushchair, and that's why we are sure you will love Nova's unique hands-free folding system! Just press the magic pedal with your foot and watch the stroller fold by itself within seconds.
In just 2 clicks, add the Maxi-Cosi Baby Cocoon, a compatible Maxi-Cosi carrycot, or baby car seat to transform the Nova into a 3-in-1 full mobility solution. This way, your little one can use the pushchair from birth to 3.5 years old.
In addition to its comfort and convenience, our Nova is also stylish, with a leather-look handle and unique design giving it a modern premium look.
You will love the feeling of moving smoothly, safely and stylishly in any environment with this all-terrain 3-wheel stroller!
Comfort
While Nova gives you a smooth ride on all surfaces, making things convenient for you, it also provides your baby with optimal comfort.
Its ultra-padded ergonomic inlay keeps your baby cocooned no matter what surface the stroller is riding on. Its fully reclining seat provides your baby with the utmost comfort when it is nap time, and its adjustable leg and head rest makes sure your little one always fits the stroller perfectly.
The Nova seats adjusts to a parent-facing or road facing position in just two clicks. That means you can have eye contact with your little one if you want, or you can let your little one marvel at the outside world.
A raincover comes with your pushchair to keep your little one dry. Nova also features an ultra-extendable sun canopy for optimal protection from the sun, rain, and wind.
Discover the wonder of the outdoors
Condividi i tuoi momenti Maxi-Cosi #myMaxiCosi
Confronta Nova 3 wheels con altri modelli