^
Travel system Lila XP+ con navicella e Pebble 360
Takes comfort off-road – literally
From birth up to approx. 4 years
0 - 22 kg
Sceglimi perché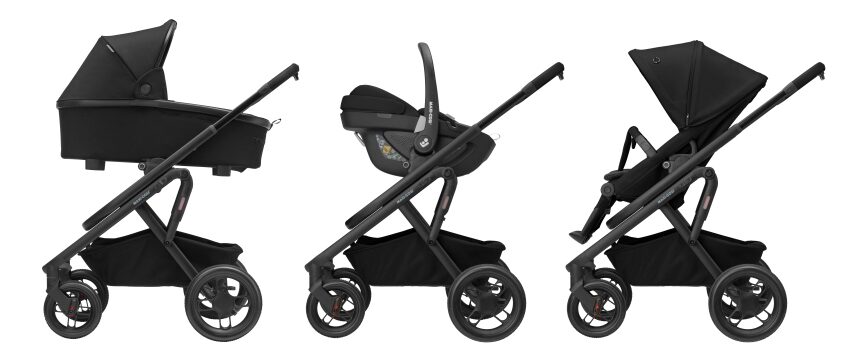 Complete 3-in-1 travel system
Switch from street to car with this complete matching all-terrain travel system including the Lila XP+ stroller, carrycot and our premium Pebble 360 baby car seat.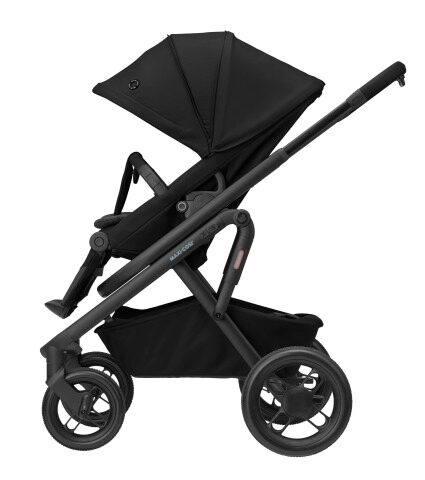 Conquer any surface
All-terrain wheels, soft front and rear suspension, off-road have never been more comfortable, whether you added the perfectly matching carrycot, baby car seat or the stroller seat on the Lila XP+ frame!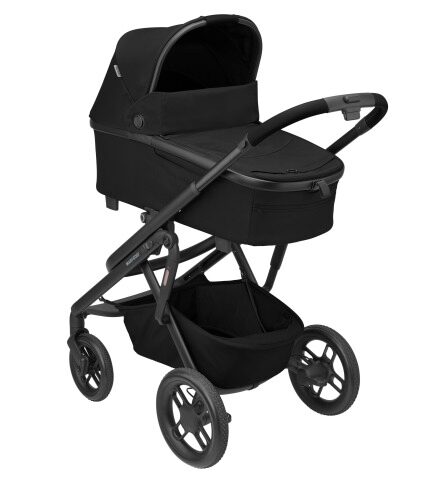 Space to grow
Lila XP+ stroller offers comfort to your baby all the way from newborn up to four years of age thanks to the XXL carrycot and XXL spacious seat, with a length of over a metre.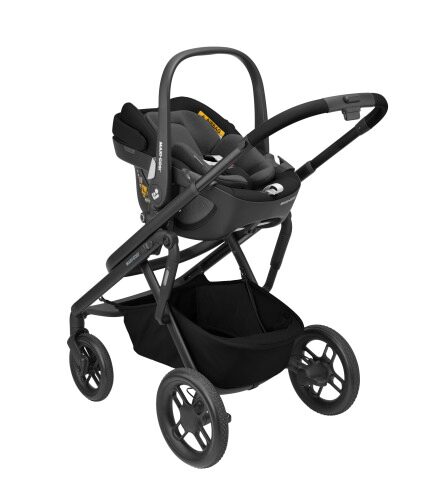 Maximum safety & comfort from street to car
i-Size compliant with ClimaFlow & easy-in harness for effortless switching between street and car from day one!
Descrizione del prodotto
Ready for rough terrains? Make every terrain comfortable with our Lila XP+ travel system! This 3-in-1 travel system contains of the comfortable but ready for all terrains Lila XP stroller, whichs all-terrain stroller wheels, soft front and rear suspension and easy front-wheel modulo-drive system allows you to easily maneuver any surface. Combined with a matching, spacious and comfortable carrycot and one of our premium baby carseat Pebble 360 for quick and effortless switching from street to car, this combination makes for the best all terrain 3-in-1 travel system.
An all-terrain 3-in-1 travel system is nothing without a great all-terrain stroller to start with. The Lila XP+ has all the features you need to go off-road while never comprimising on ease of use. It's super-easy to manoeuvre around any surface thanks to its all-terrain wheels, soft suspension and the modulo-drive system with an easy front-wheel lock at the frame. Next to that, Lila XP+ is an quick and easy, foldable stroller which folds using only one-hand - perfect for adventurous parents who are always on the go! Thanks to its reversible thermo-regulated inlay, your little one will feel cosy and warm in winter and cool in summer. The Lila XP+'s strollers seat's UV50 protective canopy with integrated nap keeper and included raincover guarantees your little one a comfortable ride anytime. With an XXL basket that can hold anything up to 10 kg, it's easy to stock up for any outdoor adventure with this all-terrain 3-in-1 travel system! The stroller with matching stroller seat can be used from the moment your little one can sit up by themselves up to approx. 4 years.
Rough terrains shouldn't be an interruption for your little ones sleep. With the baby carrycot included in the Lila XP+ travel system, there is no need to stop snoozing! The spacious baby carrycot is big in comfort, thanks to the ultra-padded mattress and relax function, keeping your baby comfortable and happy. As soon as your baby grows and is ready to sit up and see more of the world, you can easily switch the carrycot and place the matching stroller seat of this all-terrain 3-in-1 travel system in a matter of seconds. The matching carrycot can be used from birth up up to approximately 9 months.
When moving from street to the car, you want your little one to stay comfortable and safe! This is easy with our Pebble 360, the baby car seat that completes this comfortable and efficient travel system. It rotates super-smoothly and easily on the FamilyFix 360 base (sold separately) and can be turned around using only one hand. The easy-in harness of the Maxi-Cosi Pebble 360 makes getting your baby in and out quick and hassle-free, and the super-comfy Baby-hugg inlay keeps your little one snug at all times. To ensure your baby's safety and comfort, the Maxi-Cosi Pebble 360 has ClimaFlow to help regulate your baby's temperature and G-CELL Side Impact Technology keeps your baby protected from the forces of a side-on collision. With the adapters included in this complete travel system, the Pebble 360 can easily be attached to the frame of the Leona pushchair with just one click! The matching Maxi-Cosi Pebble 360 can be used from birth up to approx. 15 months.
Confronta Travel system Lila XP+ con navicella e Pebble 360 con altri modelli